Korean Language and Literature Department Ends the Training Program for Korean Language Teachers in Russia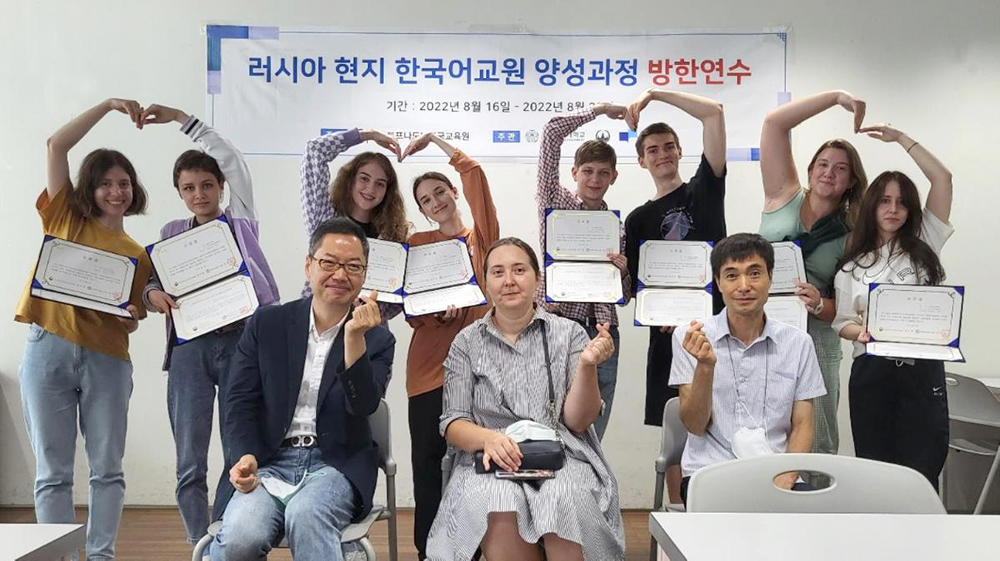 The completion ceremony of the "Training Program for Korean Language Teachers in Russia" organized by the Ewha Department of Korean Language and Literature (Project Manager: Prof. Hyung-yong Choi) and hosted by the Rostov-on-don branch of Korean Culture Centre (Director: In-young Jang) of the Embassy of the Republic of Korea in Russia, was held on August 22 (Tue). The ceremony was attended by Hyung-yong Choi, a professor in the Korean language and literature department and also the project manager, Se-yeon Lee, a specialist at the Rostov-on-don branch of the Korean Culture Centre, and Professor Mozol Tatiana of Moscow State Linguistic University, celebrating the completion of the program and encouraging the eight trainees from Russia.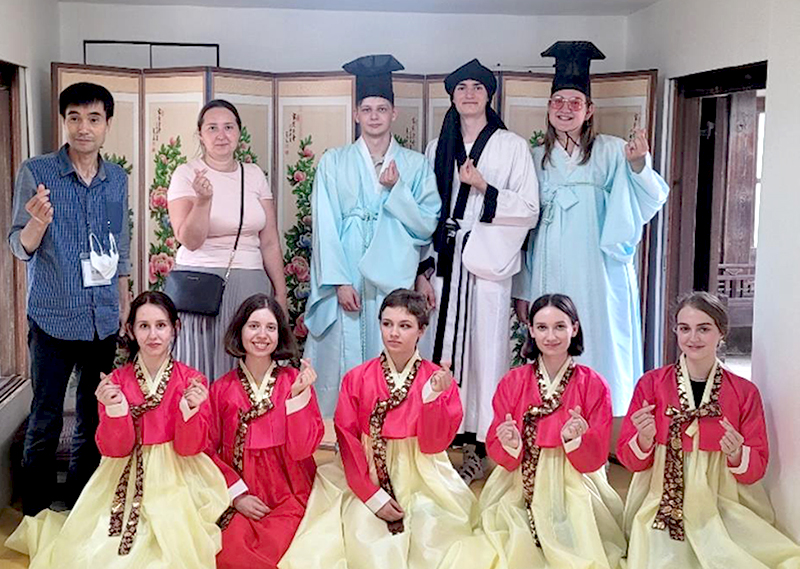 Recently, Russia is planning to adopt Korean as a college entrance exam subject, and the demand and interest in Korean language is increasing day by day. This training program was a useful opportunity for students majoring in Korean language to improve their understanding of Korea. Trainees were able to strengthen their capabilities as Korean language specialists through special lectures such as "The Education of Korean Expression," "Korean Society and Culture," and "Korean Song, Dance, and Idol Culture" by Korean language education experts for seven days. In addition, they spent a worthful time participating in various Korean culture activities including Unhyeongung Hanbok and Tea Ceremony Experience, Visiting Cheongwadae, Seoul History Museum, National Museum of Korea, Hangeul Museum, and Korean Food Making, Hanok Village Experience, Namsan Observatory.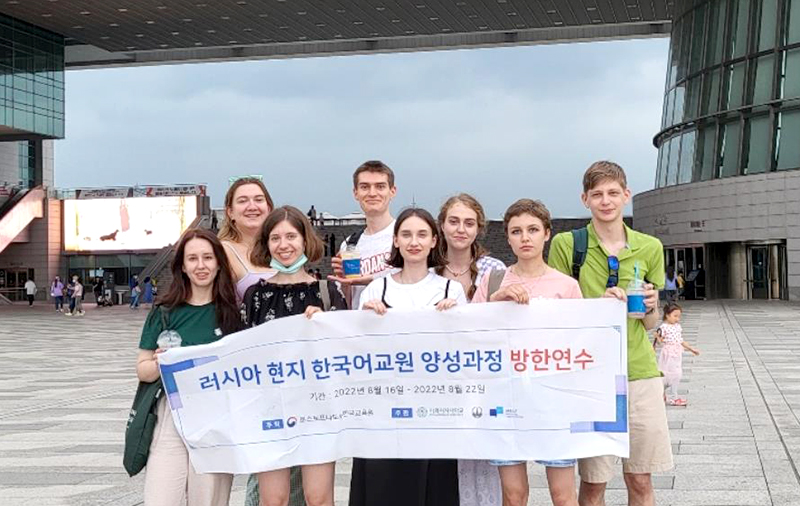 Professor Hyung-yong Choi who had led the program mentioned, "I am grateful for the successful completion of the training program for local Korean language teachers in Russia, and I hope it will serve as an opportunity for prospective Korean language teachers to develop their skills."