Professor Ihn-hwi Park from DIS, elected as New KAIS President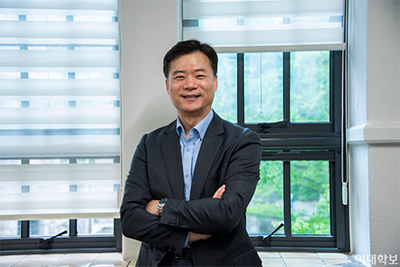 Professor Ihn-hwi Park from the Department of International Studies was recently elected as the 67th President of The Korean Association of International Studies. The election was conducted last December 11st, at the 2021 annual general meeting held at the auditorium of the National Diplomatic Center. Founded in 1956, the KAIS is Korea's representative social science academic organization with the main purpose of theoretical research and policy development in the fields of unification, security, and international relations. The Association currently has about 1,900 members. It publishes the best Korean and English journals in Korea and secures various international networks. The term of office of the next president begins in January, 2023.
Professor Park In-hwi has served as an expert member at the Unification Preparation Committee(UPC), an advisor to the Blue House Security Office, and a policy advisor to the Ministry of Foreign Affairs, Ministry of Unification, and Ministry of National Defense. Moreover, he was honored with the presidential commendation at the "2019 Civil Unification Movement Merit Award Ceremony" by the government.