Communication & Media Research Center, held a special seminar
Youth, how do they consume and use media?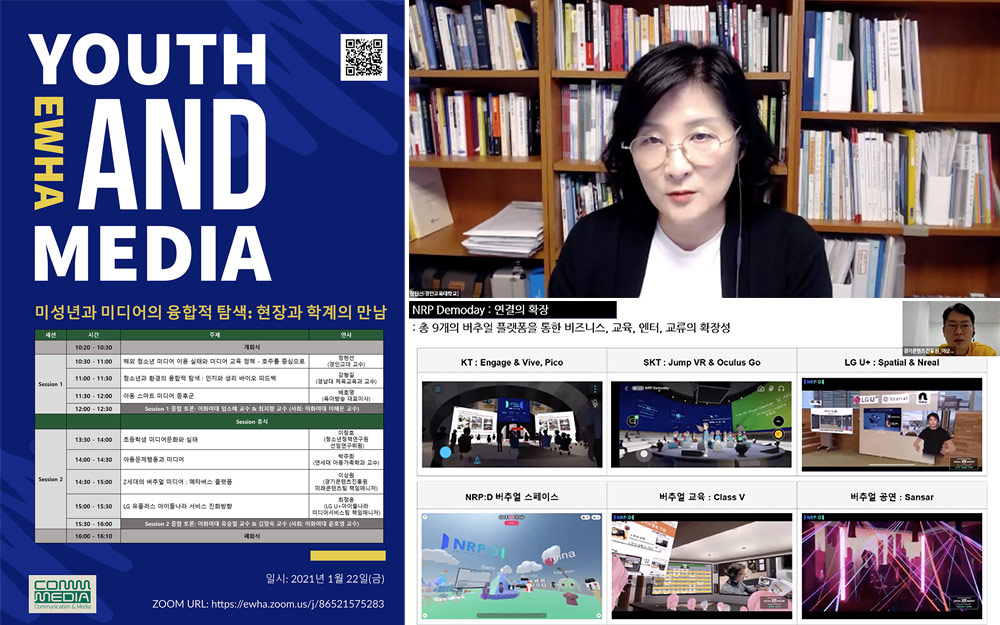 Ewha's Communication & Media Research Center(Director: Professor Yun Jung Choi) held a special seminar "Comprehensive Understanding of Youth and Media" on January 22.
In this special seminar, field experts as well as researchers in academia made presentation on the rapidly changing digital media environment and young generation's media consumption.
Many experts in academia — including prof. Hyeon-Seon Jeong of Gyeongin National University of Education, prof. Hyoung-Kil Kang of Kyungnam University, prof. Juhee Park of Yonsei University—presented studies on media consumption of foreign minors and on correlations between media culture and problematic behavior of minors. As field experts, Hoyoung Bae, the CEO of Childcare TV, Sangwon Lee, Manager of Gyeonggi Contents Agency, Jeongyoon Choi, Manager of LG U+, made presentation on the status of current policies and the direction of media services companies for minors.
The Communication & Media Research Center will continue to hold various seminars on media and minors as well as strengthen research and collaboration with fields.