Professor Kim Young-hee of the Dance Department
The bereaved family of Professor Kim Young-hee of the Dance Department, who passed away in May 2019, donated 150 million won for Kim Young-hee Scholarship. This scholarship will award 5 million won to one Korean Dance undergraduate for one semester who excels at studies and dance.
Three things she loved for life – Ewha, dance and students
One of the professor's family said in retrospect, "Her love for Ewha was really great. It was so great to the extent that even when she was in ICU and having difficulty breathing, the last words she spoke were, "How about the school?" She loved dance and students with all her heart."
The late professor Kim Young-hee, who had been appointed to teach at the Department of Dance in September 1992, produced excellent students and were selected twice as a recipient of outstanding teaching award. In addition, as a leading figure in Korean creative dance, she directed choreography at major national events and founded Kim Young-hee Mut Dance with her students in 1994 to give performance actively home and abroad.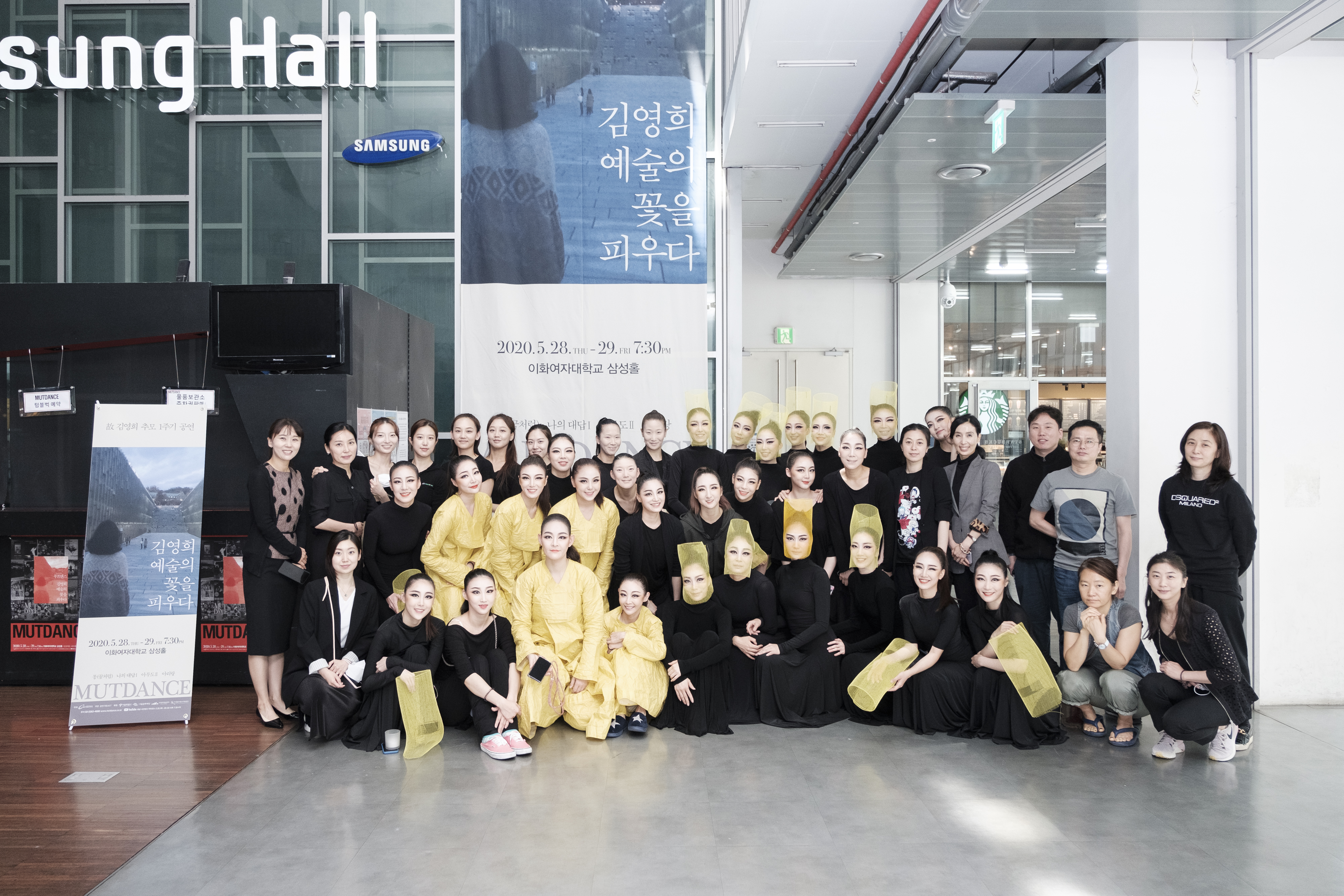 The Flower of Art Blooms
"Though she went away, all Mut Dance members have decided to stay at our dance group to follow her wishes," said one of her students, Eun Hye-jin (graduating class of 1993), with her love and respect for Kim. Her students at Mut Dance who wanted to commemorate the late professor like Eun gave performance to mark the first anniversary of her death at the Samsung Hall of the ECC building on May 28 and 29. The performance featured her major works including My Answer I, the late professor's first choreography in 1983. The dancers who participated in the performance said, "We were united by the love she gave us before she passed away. According to her wishes that her students develop and perform their own Mut Dance, each of us will show our ability in the individual art world and do our best not to stain her reputation."
Ewha and the students loved by the late Professor Kim Young-hee will remember her ceaseless challenge, efforts and contribution as an artist and teacher for a long time.