The Message of Passion and Affirmation Living on at Ewha, Han So-yeop, Professor of Chemistry and Nano Science
Han So-yeop, Professor of Chemistry and Nano Science
The Message of Passion and Affirmation Living on at Ewha
The bereaved family of Han So-yeop, Professor of Chemistry and Nano Science (graduated in Chemistry from college in 1980 and graduate school in 1983), donated 100 million won to honor the late professor, who had loved and dedicated herself to students. The donation funded with her inheritance, which is named Han So-yeop Research Encouragement Scholarship, will be used to support graduate students in Chemistry and Nano Science.
According to her will that Ewha students become outstanding female scientists, the scholarship will be given to all students accepted to the doctoral course in Chemistry and Nano Science so that the students can fully dedicate themselves to research. Recipients are selected twice a year, and the scholarship is given in the first semester of the course.
Professor Han, remembered as a passionate teacher with a bright smile towards her students, had desired for her students to "believe in herself and make her way boldly towards the world and the work she wants to do with passion."
Having left love and hope at Ewha, Professor Han So-yeop will be remembered forever in the heart of everyone that her precious will reaches.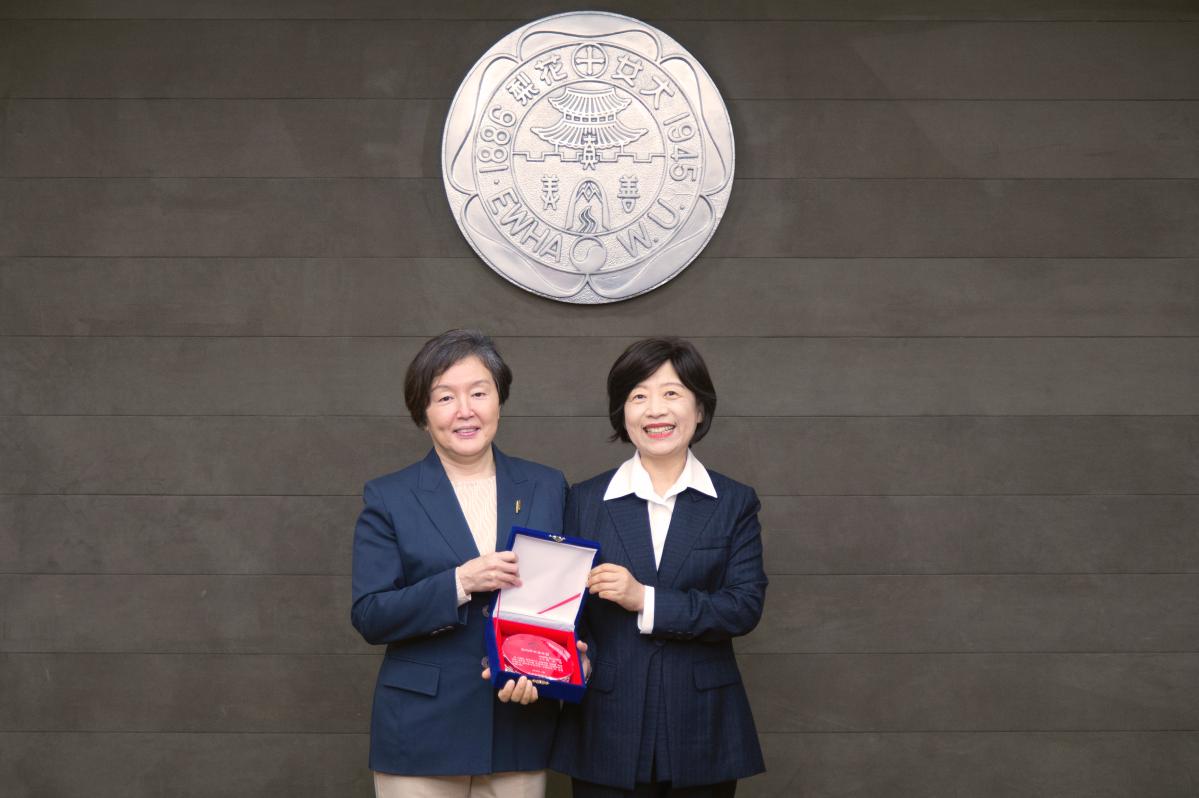 The letter of remembrance
Park Jin-seon (Department of Chemistry, the freshman class of 1998)
As I graduated from school and stayed working, I came to see Professor Han as a mentor and teacher with extensive working experience before me. Years passed at work, and I have gone through many daunting experiences because of lack of acknowledgment or appreciation for my work, and sometimes had to give up great opportunities due to time limitations taking care of my children. Whenever I was feeling down, I visited or contacted her. I assumed that she would be the person who could understand me most as she was the "female role model" with the longest work experience as far as I knew. Every time I reached out to her, she said, "The one who survives to the end is the strongest." And she never forgot to encourage me by saying, "Hold on to the last. Perseverance is the way to win at last." Conversations with her gave me comfort, consoling my exhausted self, and strength to endure indeed. Whenever hitting the wall or getting frustrated, I pulled myself together, thinking of her advice and support, and those experiences have become the force for me to keep on working.
Professor Han's ardent and positive messages will always stay with her students as with me. Her encouraging words like "Study when you feel something is unfair," "The one who survives to the end is the strongest," have been and will constantly be the guidepost in my life. I strongly feel her profound love towards her students once again.