Prof. Lim Hyesook Takes Office as Chairperson of National Research Council of Science & Technology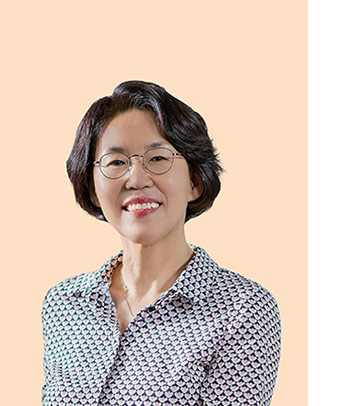 On Thursday, January 21, Professor Lim Hyesook from the Department of Electronic and Electrical Engineering at Ewha's ELTEC College of Engineering took office as the chairperson of the National Research Council of Science and Technology (NST).
Launched with the aim of supporting, nurturing, and systematically managing research institutions, the NST is a public institution representing 25 government-funded research institutions in the field of science and technology, and the position of NST chairperson corresponds to a ministerial-level position. Professor Lim Hyesook was inaugurated as the youngest and first female chairperson of the NST, marking another unprecedented achievement for Ewha.
Professor Lim is writing new history in the field of Korean engineering, particularly as a woman scholar in the male-dominant field of electronic engineering. She earned her bachelor's and master's degrees in engineering from the Department of Control and Instrumentation at Seoul National University and a Ph.D. in Electrical and Computer Engineering from the University of Texas at Austin in the U.S. During her time in the U.S., she also worked at Bell Laboratories and Cisco Systems. Since joining Ewha Womans University in 2002, she served as Vice President of the Department of Faculty and Academic Affairs and Dean of the College of Engineering. She is a regular member of the National Academy of Engineering of Korea, which is the most prestigious engineering-related organization in Korea.
Professor Lim has shown outstanding research achievements, with exceptional talent in the field of core technologies of high-speed communication networks. With the selection of the Convergence Education Research Team of Intelligent IIoT (Industrial Internet of Things) for Human-Centered Smart Factory in October as a fourth-stage BK21 project supported by the Ministry of Education, she is now cultivating convergent talents and carrying out practical research in the smart factory sector through convergence research between electronic engineering and mechanical engineering. She has pioneered a new path as a female engineer and accomplished remarkable records such as receiving the Award for Women Scientists and Engineers in 2014, from the Ministry of Science, ICT and Future Planning, and the Medal of Science and Technology Honor in 2020, and becoming the 50th and first woman president of the Institute of Electronics and Information Engineers.