Ewha Ranks 2nd in 2020 National Customer Satisfaction Index for Private Universities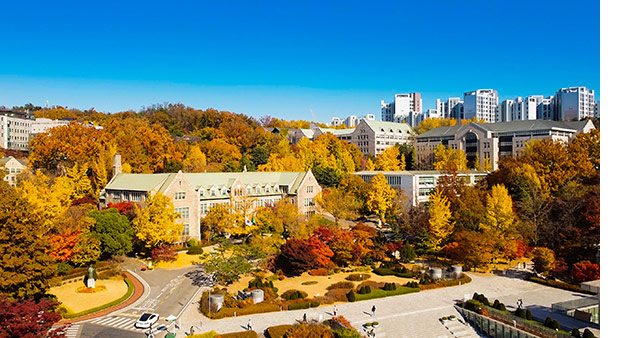 In the National Customer Satisfaction Index (NCSI) Survey conducted and published by the Korea Productivity Center, Ewha Womans University was ranked second place in the category of private universities in Korea, continuing a steady rise since reaching fifth place in 2018 and third place in 2019.
Now in its 23rd year, the NCSI Survey was developed with the aim of improving quality competitiveness among corporations and the quality of life among the public. The survey is conducted annually by the Korea Productivity Center and widely used in recognition of its representation and reliability.
In the results of the 2020 NCSI Survey conducted on students at 15 private universities in the Seoul metropolitan area, Ewha won 76 points, which is three points higher than the average of 73 among all universities surveyed. In particular, the school was evaluated well above average in indexes such as Customer Satisfaction, Customer Expectation, and Customers' Perceived Value, securing its highest rank in the last decade.
Ewha's ability to ensure high satisfaction in its services is founded upon its educational principle of respecting each student's unique characteristics and autonomy. Founded in 1886 as the first modern educational institution for women in Korea, Ewha Womans University has since strived to cultivate creative and convergence female talents in line with the Fourth Industrial Revolution while preserving 134 years of history and tradition. Under the vision of "Women Intellectuals Pioneering the Future," the school provides a flexible academic system to support students in maximizing their convergence capabilities.