Three Research Institutes at Ewha Selected for Research Center Support Projects
Research institutes at Ewha Womans University have been selected for the science and engineering research support project operated by the Ministry of Education, the National Research Foundation of Korea, and Korea Basic Science Institute; and for the university ICT research center support project operated by the Ministry of Science and ICT. In addition to the selections by major institutions, Ewha consolidated its status as a research-oriented university by achieving outstanding results in establishing the research institutes that will lead the development of core technologies and the fostering of talented individuals in the field of science and technology.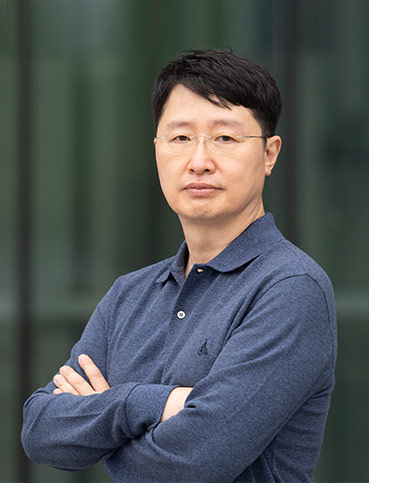 Ewha Brain Institute (Director: Professor In Kyoon Lyoo, Department of Pharmacy) was chosen in 2020 Universities Program for Key Research Institutes in the Science and Engineering Field by the Ministry of Education and the National Research Foundation of Korea. Under this program, the institute will receive a total of 7.5 billion won in research funding for the next nine years (June 2020 to May 2029). It plans to utilize its own advanced research infrastructure and actively conduct research projects in collaboration with leading overseas brain research institutes such as Adolescent Brain and Cognitive Development (ABCD) Research Consortium, which is the world's largest consortium of brain development research projects under the U.S. National Institute of Health, the University of Utah's Brain Institute, the Center for Human Development and Disability at Washington University, and Joslin Diabetes Center at Harvard University.
Professor Lyoo, the director of Ewha Brain Institute, said "With this program, we expect to establish ourselves as a brain research institute with world-class research capacity in the field of human neuroscience, and to build an education-research environment that will cultivate excellent young researchers in the field of brain research."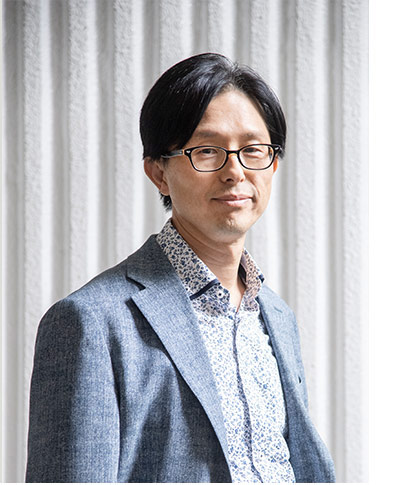 The Center for Nano-Bio Energy Materials (Director: Professor Kim Dong Ha, Department of Chemistry and Nano Science) was selected as a 2020 Core Research Facility.
As part of an effort to strengthen research capabilities of basic science, the Ministry of Education has conducted a project to establish core research facilities, which are shared resource centers for related departments, to promote the utilization of research equipment scattered within a university, and selected 13 research centers this year. Under this project, the Nano-Bio Energy Materials Center will receive a total of 300-600 million won annually for up to six years (3+3 years).
Nine faculty members from the major of Chemistry and Nanoscience, and Physics at the College of Natural Sciences and four master's and doctorate level dedicated members will participate in laying the groundwork for the center and conduct research on next-generation functional molecular materials, hybrid materials for energy conversion, and designing hybrid materials and properties evaluation.
Professor Kim said, "With the selection as a core research facility, we will be able to significantly improve the management and deployment of research equipment at the College of Natural Sciences and the overall research environment of Ewha Womans University. This will also lay the foundation for establishing the institute as a world-class research hub in the field of nano-convergence materials research that encompasses bio-health and energy.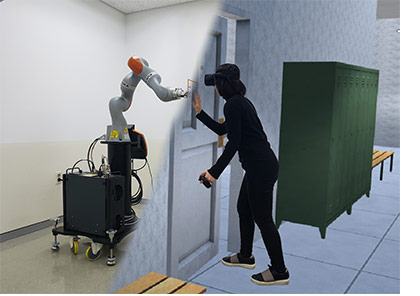 Simulation-Based Convergent Content Research Center (Director: Professor Kim Young Jun, Department of Computer Science) was selected for the University ICT Research Center Support Program organized by the Ministry of Science and ICT.
A total of 12 research centers in universities nationwide were selected this year for the ICT Research Center Support Program, which is part of a project to foster master's and doctoral level research personnel by conducting ICT core technology research projects. Ewha's Simulation-Based Convergent Content Research Center will be funded for the development of core technologies to create virtual reality contents and the fostering of research personnel, with an annual research fund of 800 million won for up to eight years, and will support annually more than 40 postgraduate and doctoral students for their research.
The center plans to conduct research on simulation-based technologies to develop a simulation as vividly as reality. Based on this, it will study how to create convergent content such as robot content, single-person media content, distance education content, content visualization, and AI-based intelligent content. Also, it will foster convergent and creative ICT content experts who will lead the Fourth Industrial Revolution. In addition, the center plans to hold a simulation-based autonomous drone racing competition jointly with Microsoft to conduct research on the AI content related to drones with capacity beyond human pilots' records, and provide students with the convergent content research environment.