Professor Dong Ha Kim at Chemistry & Nanoscience Department Won INNOX Research Award
Multidisciplinary Convergence Research Utilizing Polymer Hybrid Nanomaterials
Author of More than 200 SCI-level Papers and Owner of 48 Patents in Korea and 2 in the U.S.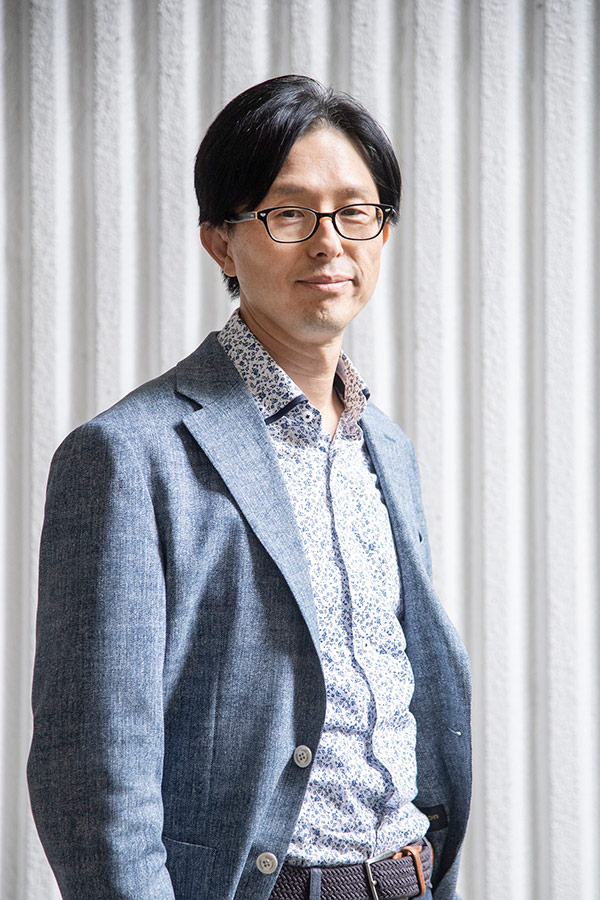 Professor Dong Ha Kim at Chemistry & Nanoscience Department Won INNOX Research Award at the 2023 KSIEC Spring Meeting on May 11 (Thu.).
The INNOX Research Award, sponsored by INNOX Corporation, has been given by the Korean Society of Industrial and Engineering Chemistry (KSIEC) for seven years, in recognition of outstanding achievements made by a KSIEC member. The committee selects the winner following getting recommendations about scientists who have 20 or higher h-index, an indicator that assesses productivity and influence as a scientist, and are principal authors of 15 or more articles that were contributed to journals with the top 10% citation report.
Professor Dong Ha Kim received Ph.D. in the Department of Fiber and Polymer Science at Seoul National University and worked as a postdoctoral researcher in the Polymer Science and Engineering Department at the University of Massachusetts at Amherst and in the Materials Science Department at the Max Planck Institute. He worked as a senior scientist in the Memory Division of Semiconductor R & D Center at Samsung Electronics and has been a faculty member in the Department of Chemistry & NanoScience at Ewha Womans University since 2006.
Professor Kim's multidisciplinary convergence research that utilizes polymer hybrid nanomaterial ranges from energy transformation and storage, eco-friendly hydrogen production and CCU, display, memory, and biomedical diagnosis and treatment and generates various new values. He has written more than 200 SCI-level papers and owns 48 patents in Korea and 2 in the U.S. He is regarded as one of the leading researchers in nanotechnology studies of his contribution to Nature Nanotechnology in 2016 about his perovskite LED research, a next-generation display, and continuous publishing of papers about the mechanism and practical application of surface plasmon resonance of nanocomposites in noble metals, which is the core material for development in nanotechnology.
Professor Kim's achievements are as follows: Receiving awards including Presidential Citation (2019), the KOPTRI Polymer Research Award (2019), the Minister of Science and ICT's Citation (2017), the KSIEC E&F Creative Innovation Award (2018), The Polymer Society of Korea's Award for Experienced Researcher (2015); Winning fellowships including the Ministry of Science and ICT's Top 100 National Research and Development (2017 and 2018), Fellow of the Royal Society of Chemistry (2017), Ewha fellowship (2015, 2018, and 2021). He was also a deputy editor of Nanoscale published by the Royal Society of Chemistry, editor of Scientific Report published by Nature publishing company, and an editorial advisory board member of Journal of Materials Chemistry A and Nanoscale Horizons.
"I am so glad to be recognized for my achievements in multidisciplinary convergence research and contributions to the related academic societies for the past 15 years. I'd like to take this opportunity to thank my Polymer Nanocomposite Lab members who always show great research achievements," said Professor Kim. "I would like to contribute to solving difficult questions that society faces till my last day at academia with a pay-it-forward attitude and do my best to nurture globally c