Next Generation Researchers from the U.S. Visited Ewha to Expand Research Network
On July 5th, next-generation researchers from the U.S. visited Ewha to expand the academic network. Professor David Kan of the University of Southern California, who has made world-class achievements in international politics, guided six new scholars who will lead research on Korea in the U.S. Their visit was part of the "Next-Gen" program, a project to exchange researchers between the U.S. and South Korea, which has been a significant event for many years with the support of the Korea Foundation (KF) and various institutions in the U.S. Events that have been suspended for the past two years due to the pandemic have resumed this time after a three-year hiatus, and new U.S. scholars have finally chosen to visit Ewha Womans University among Korea's best universities.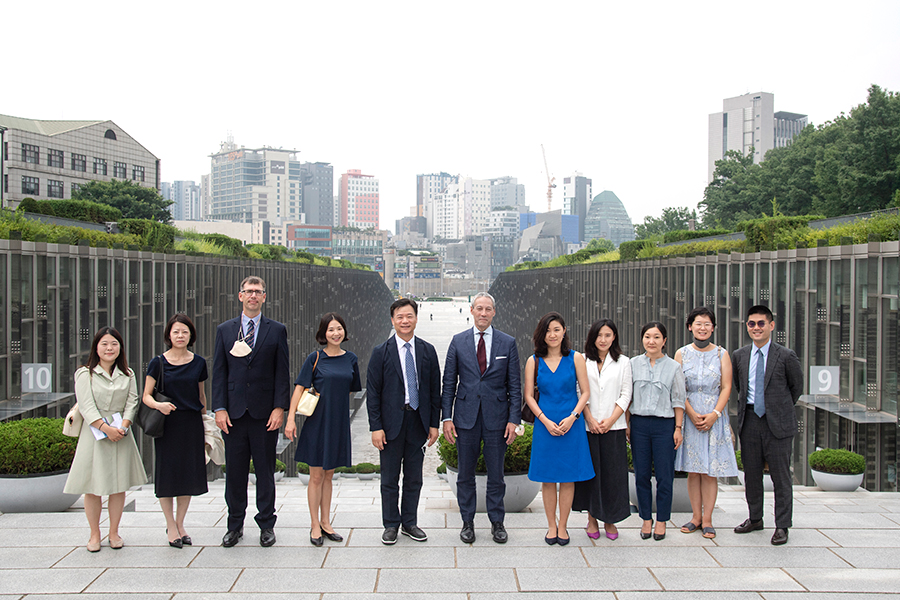 The next-generation researchers from the U.S. are Hazel Kwon (Professor of Arizona State University), Eunji Kim (Professor of Columbia University), Lami Kim (Professor of US Army War College), Ju Oak Kim (Professor of Texas A&M University), Matthew Jenkins (Professor of Kyungsang University), Ellen Kim (Researcher of CSIS), and so on. These excellent scholars who made their visit this time will be leading research related to Korea.
From Ewha, researchers from related fields participated, led by Ihn-hwi Park, professor of International Studies, with an in-depth discussion on the theme of "Korea-U.S. relations" and "Korean Studies in the U.S." After the discussion, the scholars continued to discuss the expansion of academic exchanges with Ewha at a luncheon hosted by Eun Mee Kim, President of Ewha Womans University. Professor Won Gon Park (North Korean Studies), Ihn-hwi Park (Political Science & International Relations), and Jeh-hong Ryu (Social Studies Education) from Ewha Womans University said that it was rewarding to secure a new research network with new scholars from the United States through this event. American scholars who participated in the event said they would actively utilize Ewha's research capabilities at any time in relation to education and research activities while conducting various studies in their home country in the future.