Ewha College of Pharmacy Earns Accreditation for Pharmacy Education in 2020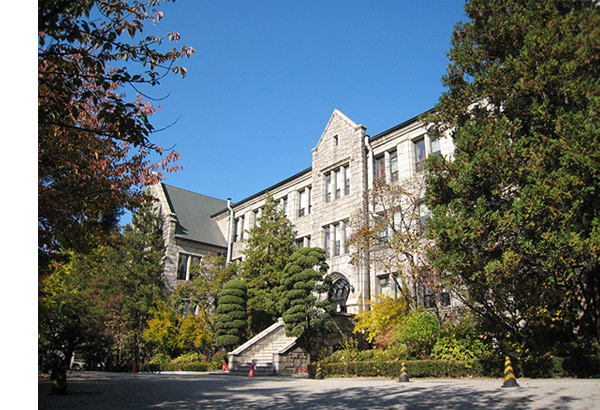 The Ewha College of Pharmacy was accredited by the Korean Accreditation Council for Pharmacy Education (KACPE).
As evaluation certification became mandatory upon the enforcement of the amended Pharmaceutical Affairs Act, the KACPE conducted the evaluation process in 2020 for the first time since its launch, assessing six colleges that submitted applications for pharmacy education certification. Among them, Ewha's College of Pharmacy satisfied the standards required by the new evaluation system, obtaining a five-year accreditation until December 31, 2025 and thereby building a solid foundation for producing excellent pharmacists in Korea as a certified educational institution.
Since its launch as the Department of Pharmacy in Hanglimwon at Ewha Womans University in 1945, the College of Pharmacy has achieved a series of successful endeavors while maintaining its reputation as the first, best, and largest pharmaceutical education institution in Korea since the revision of the school-year system to a four-years-plus-two system. The college has led major national projects such as BK21 PLUS; Support Program for Graduate Schools of Pharmaceutical Industry Management; Leading Research Centers; and AI-Driven Drug Development Platform Project, and produced more than 9,800 pharmaceutical professionals with the support of outstanding faculty and cutting-edge research facilities.
The accreditation will allow the College of Pharmacy to make substantive improvements in its pharmacy education such as expanding educational facilities and faculty, reinforcing the operation of lifelong education programs, and reorganizing the integrated six-year curriculum to train pharmacists who are able to meet the demands of the times. In particular, with the implementation of the integrated six-year system starting in 2022, the college created the Department of Future Industrial Pharmacy to focus on providing a multidisciplinary convergence curriculum through the two majors of Pharmacy (90 students) and Future Industrial Pharmacy (30 students). Based on these diverse efforts, the Ewha College of Pharmacy will take the lead in nurturing self-directed individuals with creative convergence capabilities, a patient-centered mindset, aptitude for drug development, and a spirit of cooperation and respect, as well as world-class convergent pharmaceutical professionals who will lead the future of the industry.