[Symposium & Conference] [ACWS] 2023 Conference "Race and Gender: Intersections and Interactions in Transnational Korea"
Yeonghak-gwan 1st Floor, Yeonghakkwan

2023.05.19

~

2023.05.19

13:00

~

17:30

3138
[ACWS] 2023 Conference "Race and Gender: Intersections and Interactions in Transnational Korea"
Warm greetings!
We are pleased to announce that there is an international conference held by the "Race and Gender" research team from Asian Center for Women's Studies at Ewha Womans University on May 19th, 2023.
This conference is organized to discuss the phenomenon of racialization in and out of South Korea. Through the conference, we hopefully look into and critically explore the topics such as intersections of race and gender, operation of colonialism, and politics of representation.
Thank you for your attention and participation.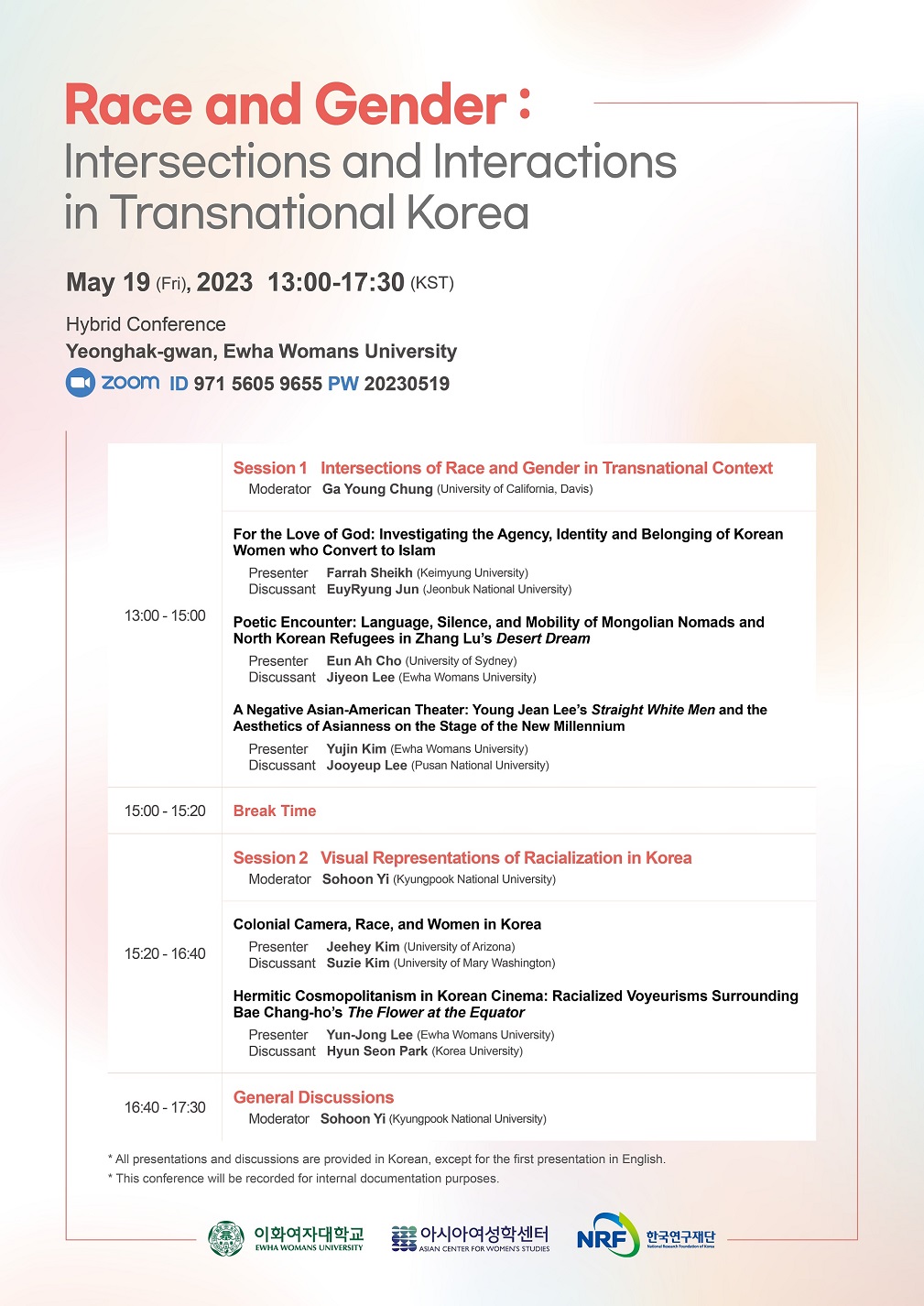 [ACWS] 2023 Conference "Race and Gender: Intersections and Interactions in Transnational Korea"
▸Date: May 19, 2023 (Friday) 13:00 - 17:30
▸Venue: Yeonghakkwan, Ewha Womans University (Zoom ID 971 5605 9655 / PW 20230519)
▸Hosted by "Race and Gender" Research Team from the Asian Center for Womans Studies
▸Inquiries: acwsewha@ewha.ac.kr