Research Team Led by Prof. Chun Lays the Cornerstone for the Development of a Measurement Scale for Youth Cyberbullying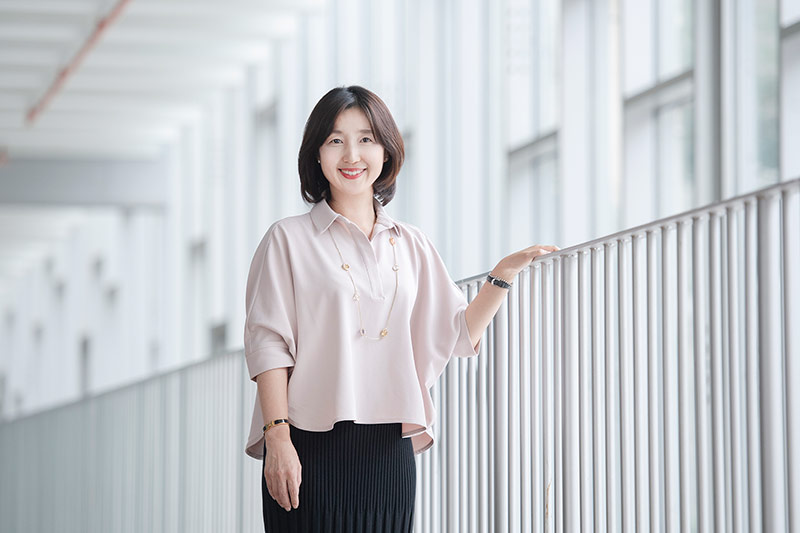 A research team led by Professor Chun JongSerl from the Department of Social Welfare has drawn attention by presenting a systematic review of tools to measure cyberbullying in 17 countries around the world, identifying problems with existing tools and developing a foothold for an international standard to ensure the accuracy of such measurements. The research findings were published in the global academic journal Computers in Human Behavior (impact factor = 5.003, top 5% in Psychology and Experimental categories) under the title "An international systematic review of cyberbullying measurements."
At a time when the importance of online interactions is rising rapidly due to COVID-19, the existing problem of school violence is evolving into a new form of cyberbullying that transcends time and place, owing to the increased use of smartphones and social media. However, there is no standardized scale for the objective measurement of this problem. As such, the research findings from Professor Chun's team are considered a significant achievement in a context where the incidence rate of cyberbullying has not been accurately identified.
The research team analyzed 64 international studies on cyberbullying severity scales in accordance with PRISMA guidelines, using the following categories: general characteristics, definition of cyberbullying, study sample characteristics, sample size, format of scale, time frame, survey type, criteria extraction method, reliability, and validity.
The results of the study showed that 71.9 percent of the examined papers provided concepts and definitions of cyberbullying but failed to present a standardized definition, as the term is used interchangeably with similar concepts, such as online violence and cyber violence. In addition, existing cyberbullying scales were developed in Western countries while only five papers cover cases in Asia, raising the need to develop measurement tools that reflect the socio-cultural characteristics of Asian countries. Furthermore, there were no measurement scales that reflect gender characteristics despite gender differences in the number of cyberbullying victims, and about 30 percent of the papers did not clearly measure the time of occurrence for cases of cyberbullying, indicating insufficient accuracy. Particularly, existing measurement tools showed low degrees of reliability and validity, with only 23 percent of studies developing measurement tools following the scale development guidelines and procedures and only half of them verifying the reliability and validity of the measurement tools.
This study was conducted with the support of the National Research Foundation of Korea, with Professor Chun JongSerl as the lead and corresponding author and Professor Lee Jungup at the National University of Singapore and Ewha Ph.D. students, Kim Jinyung and Lee Serim as co-authors.